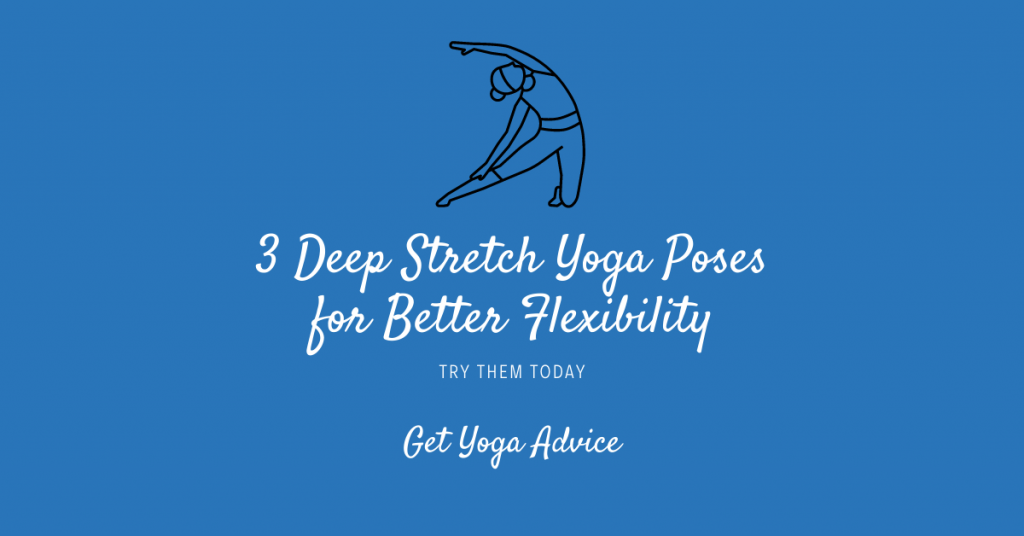 Yoga is a practice that is known to be beneficial for both mental and physical health. There are various types of yoga that will target the specific needs of the person practicing it. Deep stretch yoga is designed specifically to increase flexibility overall but also to help muscles that are tight and can make you uncomfortable and hinder your movement doing everyday activities.
No matter what yoga pose you are practicing, it is meant to teach you awareness of your body, enhance its balance and build a strong core. Yoga can also stretch muscles and reduce stiffness caused by sitting or standing too much along with reducing stress and soreness. Deep yoga can help address all of this and improve your posture as well.
Below are three deep stretch yoga stretches that are going to give you better flexibility if done on a regular and consistent basis. As with all exercise, consistency of a stretching routine is important to hone the skill you are working on. Yoga is no different. Routine allows you to work on improving your skills through repetition.