Good luck running quotes offer a much-needed push. By reflecting on these meaningful words, runners are empowered to overcome obstacles and strive for their best.
Running can sometimes feel like a mental battle as much as a physical one. For many runners, it's the inspirational and motivational quotes that help boost their spirits and keep them moving forward on those tough days. Good luck running quotes, in particular, are perfect for sparking that extra dose of determination and positivity before a big race or even a casual jog.
These quotes often come from accomplished athletes, authors, and other influential individuals who understand the unique struggles and triumphs of running. Their words of wisdom can serve as a reminder that every runner has the power to push through adversity and achieve their goals, even when the odds seem stacked against them.
From everyday runners to professional athletes, these good luck running quotes resonate with people across all levels of experience. They serve as a testament to the resilient spirit of runners everywhere, inspiring individuals to lace up their shoes and hit the pavement, no matter the challenge ahead. You might also be inspired by these motivational running quotes.
Famous Good Luck Running Quotes
Running can be more than just physical exercise; it can be a mental and emotional journey as well. For many runners, a little extra motivation might be needed to keep them going. Here are some famous good luck quotes that are sure to inspire any runner:
"Racing is the fun part; it's the reward of all the hard work." – Kara Goucher
"Once you're beat mentally, you might as well not even go to the starting line." – Todd Williams
"It doesn't matter how fast or how far you're going. If you're putting on your shoes and going out for a run, you are a runner; you are in that club." – Kara Goucher
"I don't run to add days to my life; I run to add life to my days." – Ronald Rook
Inspirational Quotes From Pro Runners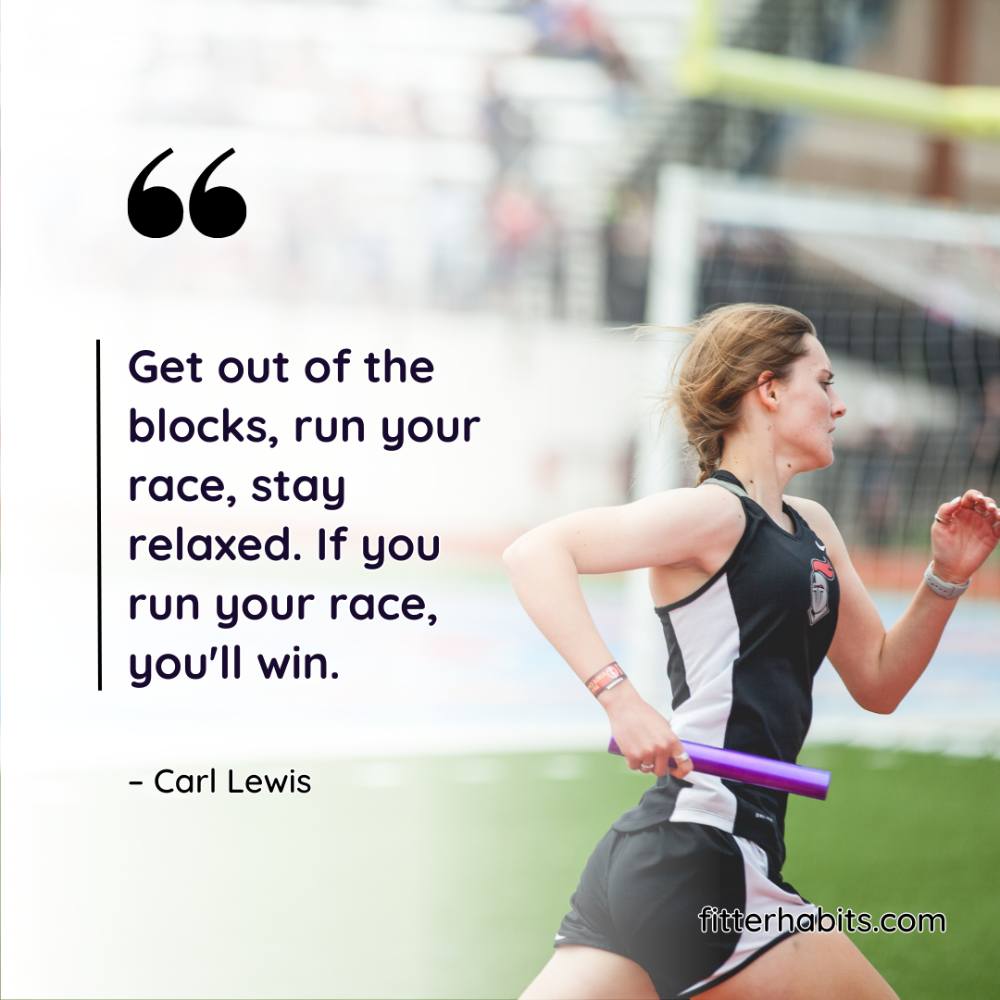 When it comes to running, finding motivation and inspiration can make a significant difference in one's performance. Pro runners know this well and often have their unique ways of pushing themselves beyond their limits. Here are some inspirational quotes from renowned professional runners to help boost your motivation:
"Get out of the blocks, run your race, stay relaxed. If you run your race, you'll win." – Carl Lewis
"All runners are tough. Everyone has to have a little fire in them that, even in tough times, can't be turned off." – Shalane Flanagan
"For me, there has always been a place to go and a terrible urgency to get there." – Joan Benoit Samuelson
Movie-Inspired Running Quotes
Who doesn't love a good movie quote? These movie-inspired quotes have captured the hearts of runners and film enthusiasts alike. Here are some memorable quotes from popular films that can inspire runners and push them to go the extra mile:
"I believe God made me for a purpose, but he also made me fast. And when I run, I feel his pleasure." – Chariots of Fire
"Run, Forrest, run!" – Forrest Gump
"It ain't about how hard you hit. It's about how hard you can get hit and keep moving forward." – Rocky
"To give anything less than your best is to sacrifice the gift." – Without Limits
"Champions can come from anywhere." – McFarland USA
Using Quotes To Power Through Challenges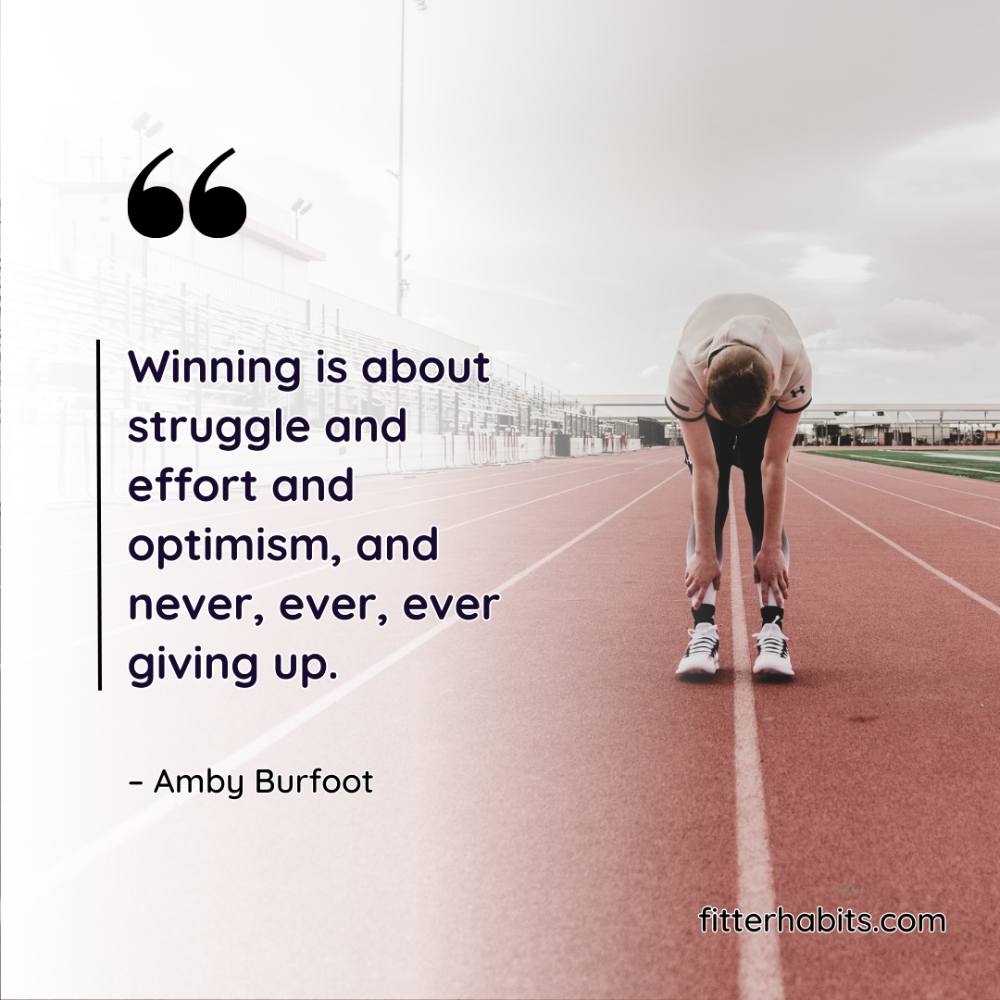 Runners often face challenges, whether they're physical, mental, or emotional. When the going gets tough, these good luck running quotes can help runners stay focused and inspired:
"My whole feeling in terms of racing is that you have to be very bold. You sometimes have to be aggressive and gamble." – Bill Rodgers
"Run often. Run long. But never outrun your joy of running." – Julie Isphording
"Winning is about struggle and effort and optimism, and never, ever, ever giving up." – Amby Burfoot
"Pain is temporary." – Lance Armstrong
"If it doesn't challenge you, it won't change you." – Fred DeVito
"We all have dreams; in order to make dreams come into reality, it takes an awful lot of determination, dedication, self-discipline, and effort." – Jesse Owens
Why Quotes Motivate Runners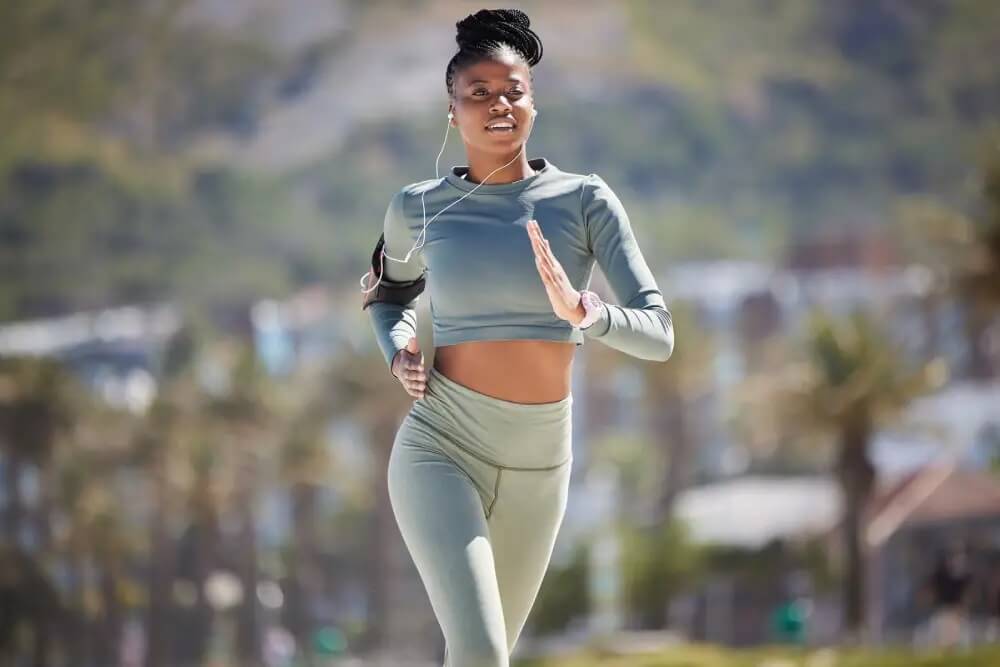 Running can often be a solitary and introspective activity, so it's natural that runners seek motivation through inspirational quotes. These quotes resonate with athletes because they capture the essence of the mental and physical challenges they face during training and on race day. Check out these running at night quotes.
Quotes provide a source of motivation by reminding runners of their potential and why they started running in the first place. They often contain universal truths and bits of wisdom that can boost confidence when self-doubt creeps in. By breaking down complex emotions and struggles into a few powerful words, these sayings can help runners focus their minds and push through tough moments.
Another reason quotes are motivational is that they can create a sense of community among runners. When athletes share their favorite quotes with each other, it can foster camaraderie and drive them toward common goals. Knowing that others are facing the same challenges and persevering can inspire a sense of unity and mutual support.
Finally, quotes often hold sentimental value for runners. They might be associated with important milestones, personal achievements, or cherished memories. These emotional connections can provide a much-needed energy boost when the going gets tough. Check out these marathon running quotes.
This article was researched with the help of OpenAI and fact-checked and edited by our human editor.