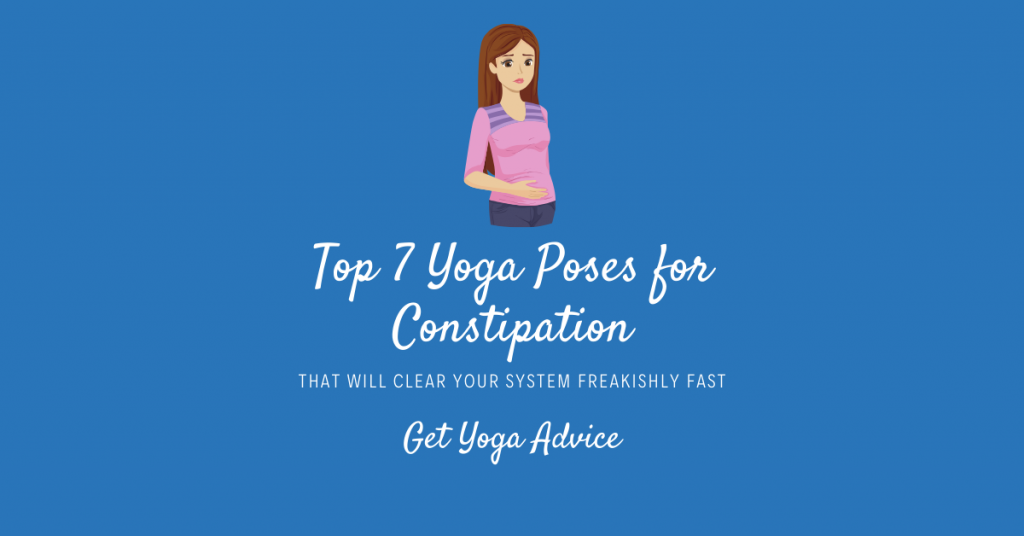 This is one of those topics that few are comfortable discussing with even their closest friends let alone their yoga instructor. Maybe a talk with your doctor about constipation or fiber intake is ok but walking into your yoga class and discussing bowel habits seems a little disconcerting.
While the topic is somewhat awkward, constipation can be a real struggle for some and a discussion with your instructor may help. It is known that yoga can help digestion, bowel movements and regularity. Constipation happens when stool gets stuck in your digestive tract, specifically the colon. It can cause pain; make you feel bloated as well as anxious about your diet.
Understanding how constipation happens can help you figure out what is going to work best when it comes to yoga. Constipation begins with peristalsis which is a muscle that contracts to move everything through the digestive system. When this works properly then digestion is good, and the pelvic floor is relaxed. When this muscle does not contract properly, and it slows down then pressure can build in the abdomen and make you uncomfortable. This can grow until you can go to the bathroom.
If this peristalsis happens regularly then you may have a chronic constipation condition that needs to be addressed so you are not feeling off and uncomfortable.