Discover what is split running shorts and why they are so popular with runners.
Split running shorts have been popular among professional and recreational runners for many years. These shorts, typically made of lightweight and moisture-wicking materials, feature a unique design that splits the outer layer of fabric on the sides. This split is intended to provide better mobility, airflow, and freedom of movement during your runs.
If you've ever wondered why so many runners prefer these shorts over traditional shorts, it's because split running shorts offer several advantages. Not only does the design allow for an increased range of motion, but it can also help to keep you cool and dry while you're pounding the pavement.
In this article, we explore the benefits of split running shorts and why they might be your new go-to gear for running activities. For more articles like this one, check out our guide to 2-in-1 running shorts.
What are Split Running Shorts?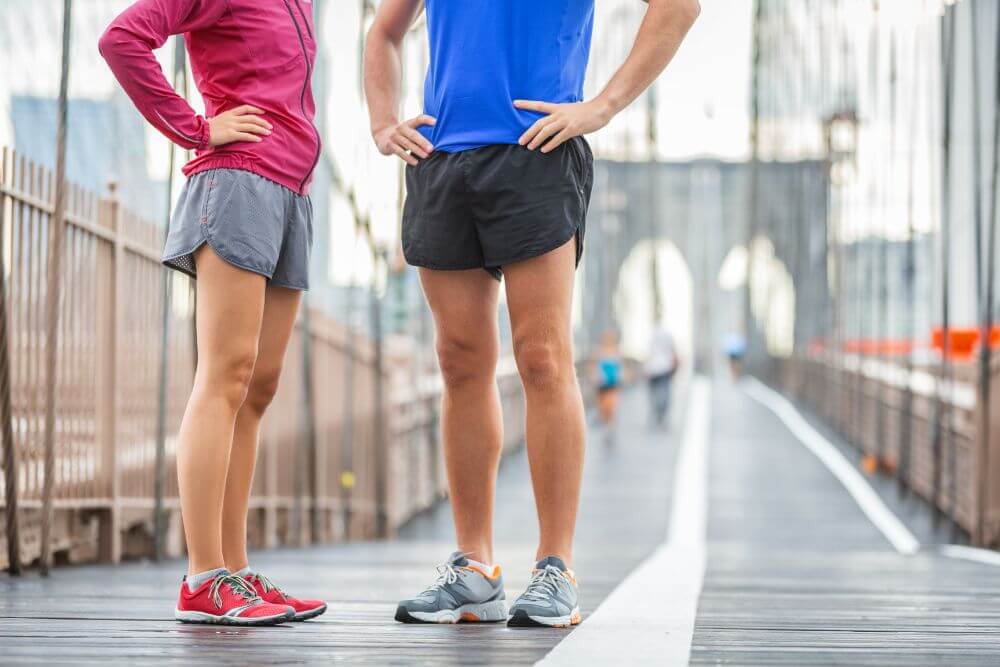 Split running shorts are a popular choice among runners for their minimized fabric and increased range of motion. These shorts feature a unique design with a split on the outer leg seams, allowing for better ventilation and unrestricted movement during runs.
One of the main advantages of split running shorts is their lightweight construction. They are typically made from moisture-wicking materials, like polyester or nylon, which help keep the runner dry and comfortable by allowing sweat to evaporate quickly. This is especially important for long-distance runners or those participating in high-intensity workouts.
Here are some key features commonly found in split running shorts:
Lightweight, breathable materials
Split leg design for increased mobility
Quick-drying, moisture-wicking fabrics
Elastic waistband with drawstring for an adjustable fit
Built-in briefs or liners for added support and coverage
Split running shorts are popular among serious runners. They're also a great option for anyone interested in maximizing their comfort and performance during other athletic activities like hiking, walks, or the gym.
Are Split Shorts Good for Running
Split shorts can be a great option for running, especially in warm weather. The split on the sides of the legs, which allows for increased freedom of movement and ventilation. This can help to prevent overheating and discomfort during runs.
The lightweight and moisture-wicking materials, which can further enhance comfort and performance by reducing weight and increasing breathability. However, it's important to choose split shorts that fit well. You might also be interested in learning about running pyramids.
Benefits of Split Running Shorts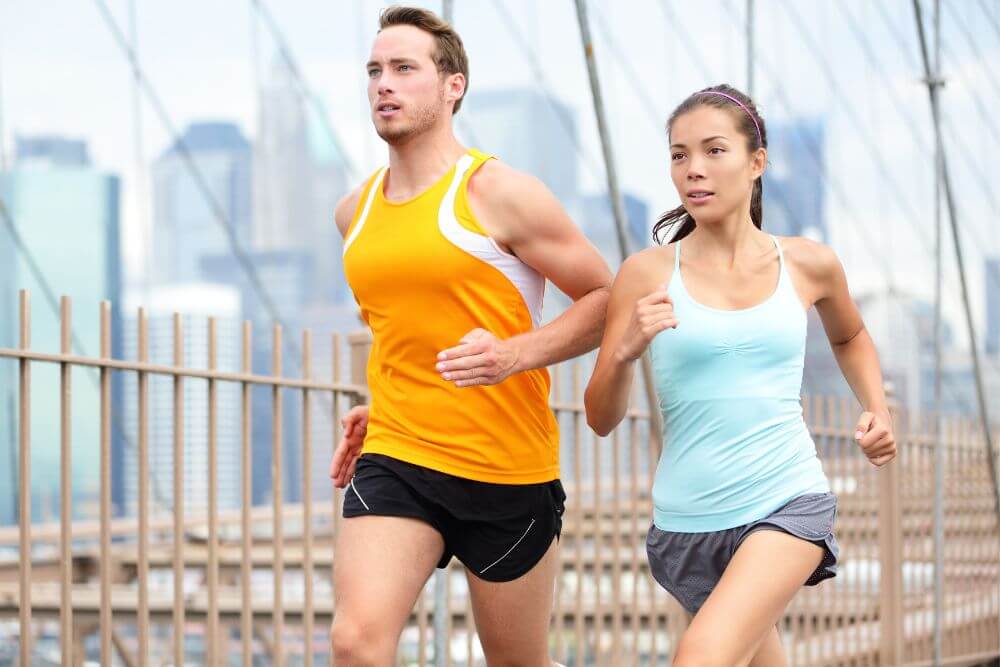 Split running shorts, designed with a slit on each side of the leg, provides a variety of advantages for runners. This type of shorts caters to the needs of athletes, ensuring comfort, flexibility, and performance enhancement. Here are several benefits of split running shorts:
Increased freedom of movement: The split design allows for a greater range of motion, allowing runners to take longer strides without feeling constricted by their shorts.
Better air circulation: The split design facilitates improved ventilation, thus keeping the wearer cool and dry during workouts.
Lightweight material: Split running shorts are often made from lightweight fabrics, making them perfect for high-intensity activities and reducing the potential for chafing or irritation.
Quick-drying properties: Many split shorts feature moisture-wicking materials that quickly draw sweat away from the body, helping to maintain a more comfortable temperature during exercise.
These benefits greatly contribute to an enjoyable and productive running experience. Split running shorts can make a significant difference in a runner's comfort and performance, no matter their level of expertise or running goals.
How to Choose the Right Pair of Split Running Shorts
When selecting split running shorts, consider factors like fit, material, and functionality. The right pair will provide comfort and improve your running performance. First, consider the fit.
When selecting the ideal fabric for split running shorts, pay attention to the waistband and length. Opt for a waistband that is adjustable, non-chafing, and sits comfortably on your hips. Choose a length that provides unrestricted movement and aligns with your personal preference.
We recommend lightweight, moisture-wicking, and quick-drying fabrics to reduce weight, increase breathability, and ensure optimal comfort during your workout.
Popular Splits Running Shorts Brands
Several popular brands and models in the market cater to different preferences and budgets. Let's take a look at some of the most popular ones:
Nike Tempo: Known for their lightweight and breathable design, the Nike Tempo shorts are a runner's favorite. Their signature Dri-FIT technology wicks away sweat, keeping you dry and comfortable.
Adidas Aeroready: These split shorts from Adidas have a sleek design, focusing on ventilation and moisture management. The Aeroready technology ensures you stay cool and dry, while the drawcord waist allows for a secure fit.
Brooks Sherpa: This brand is known for its running gear, and the Brooks Sherpa split shorts are no exception. Designed to minimize chafing, these shorts offer balanced coverage and excellent freedom of movement.
Under Armour Launch: These split shorts have a lightweight woven fabric that provides superior comfort and durability. With a mesh lining, they offer excellent breathability.
ASICS Split Short: ASICS is a trusted brand in the running community, and their split shorts are designed with both performance and comfort in mind. They feature a lightweight woven fabric and a concealed drawcord.
While these are some of the most popular models, numerous other brands and styles are available.
Caring for Your Split Running Shorts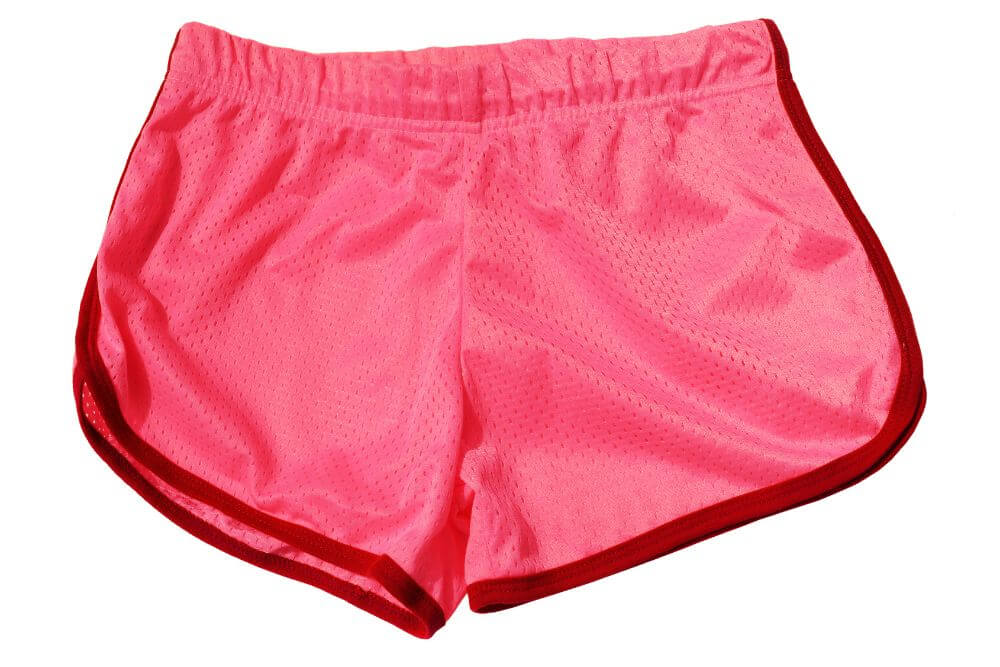 Proper care for your split running shorts can help extend their lifespan and keep them looking fresh. In this section, we will provide some essential tips for maintaining and washing your shorts.
Firstly, always check the care label on your shorts for specific washing instructions. Certain fabrics may have unique requirements, such as being machine-washable or needing to be hand-washed. Here's a simple guide for general care:
Machine wash your shorts in cold water using a gentle cycle
Use mild detergent and avoid fabric softeners, as they can damage the fabric's performance
Hang your shorts to air dry, rather than using a tumble dryer. This can help prevent shrinkage and damage to the materials
Keep them in a cool, dry place, away from direct sunlight, to prevent any fading or damage caused by moisture. Incorporating these care tips into your routine can ensure that your split running shorts stay in optimal condition for all your runs!