If you want to stay in shape, you need to be comfortable while running. So, what are the best running tights? Take a look at a few options below.
Running is a great way to control your weight, improve your cardiovascular health, and cope with stress. At the same time, you need to be prepared for any weather, which is why many people use running tights. What are the best running tights from which to choose? Fortunately, Under Armour, Asics, Nike, and Lululemon all have some exceptional options you might want to try. 
1. Under Armour ColdGear Leggings
If you are looking for the best leggings for cold weather, you may want to check out the ColdGear line from Under Armour. Many people love them because they will keep you warm in the winter but will not allow you to overheat. They are breathable but will also trap heat against your body. This is particularly perfect if you would like to run when it is snowing or sleeting outside.
Furthermore, you won't have to worry about readjusting the leggings as you go. They do a good job of staying in place without causing you to feel sticky. Consider these leggings from Under Armour if you want to protect yourself in the cold weather. 
2. Nike Pro Leggings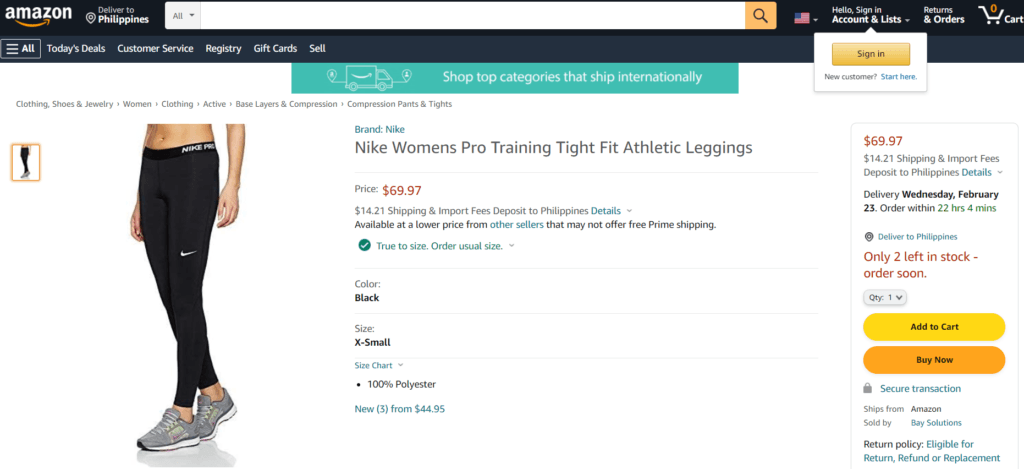 If you prioritize your comfort as you run, you should check out these leggings from Nike. Even though they are popular among runners, they are also popular among bikers, hikers, and anyone who loves to play outside sports. Furthermore, there are plenty of NCAA track and field athletes who use these types.
Even though they are not necessarily compression tights, they still keep you comfortable. These leggings create the perfect balance of control and freedom, making you feel like you are wearing nothing even as you run. The leggings also come in a wide variety of shapes and sizes, allowing you to customize them to meet your needs.
3. Asics High-Wait Tights
You might be someone who prefers highways to type. Maybe you are tired of feeling your leggings slide down as you run, or perhaps you simply like to have a bit more coverage. Regardless, you may want to check out this option from Asics. These leggings are made from materials designed to provide optimal flexibility and freedom. They also have the added benefit of making you look stylish as you run.
The fabric has been designed to dry as quickly as possible, making it ideal for people who sweat a lot. Furthermore, they have plenty of mashed ventilation on the side to keep you dry. Even though they might not be the best option for cold weather, they are ideal if you want to remain dry while running. 
4. Lululemon Fast and Free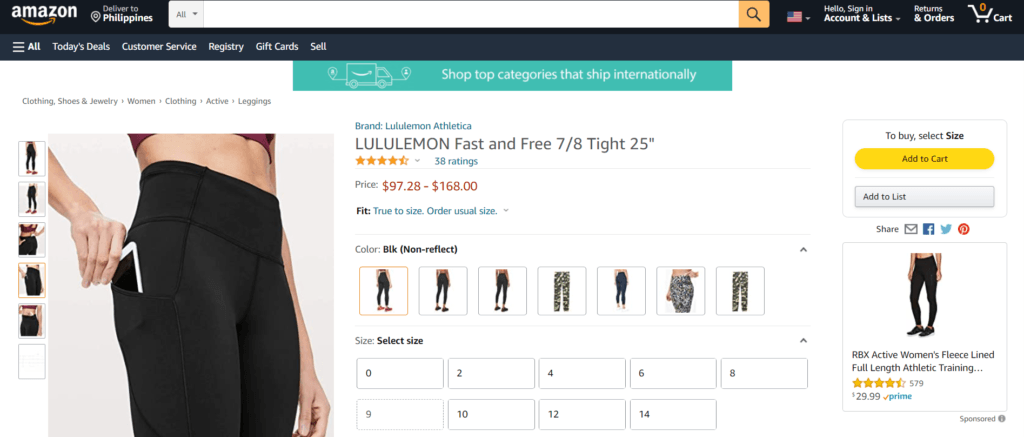 If you do not want to feel your leggings slide down your waist, you will want to check out this option from Lululemon. These leggings have some of the strongest waistband designs in the industry. They even come with an adjustable drawcord you can use to tighten around your waist.
The leggings also have the added benefit of numerous pockets. You can carry snacks, energy gel, and even your cell phone. Unfortunately, full pockets can cause your leggings to slip; however, that is not a problem with these leggings from Lululemon. Furthermore, the fabric is lightweight, durable, and easy to clean. If you are looking for a strong waistband, this is the way to go. 
What Are the Best Running Tights? The Final Word
Of course, there are plenty of options available if you are looking for the best running tights. It would help if you thought about your specific running style. Are you a sprinter or a marathon runner? Do you like to remain warm or cool? Then, think about the benefits and drawbacks of each option before you decide. You should try to find leggings that are comfortable and easy to keep clean. You may even want to try several choices before you decide which leggings are best for you. 
FAQs About What Are the Best Running Tights
Do running tights come with pockets?
Some running tights come with pockets, but some do not. It is a matter of personal preference. In general, the farther you run, the more you might need to store something in your pockets. 
Do I need to do anything special to clean my running tights?
In general, you should be able to throw them in the wash with your standard detergent. However, it is always a good idea to take a look at the tag to see if you need to do anything special. If you are having trouble getting odors out of your running tights, you may want to wash them with vinegar.