Workshops make for a break from routine and draw returning and new students to your studio. These yoga workshop ideas are a great place to start.
In most areas, the yoga and fitness market is highly competitive. You need to offer something different to stand out. Yoga workshops are a great way to bring in beginners and experienced yogis alike.
The great thing about yoga workshops is that most can be put together with a low budget, as well as the equipment and space you already have.
Having trouble choosing a workshop topic? Consider some of the ideas below.
1. Yoga and Pet Adoption Event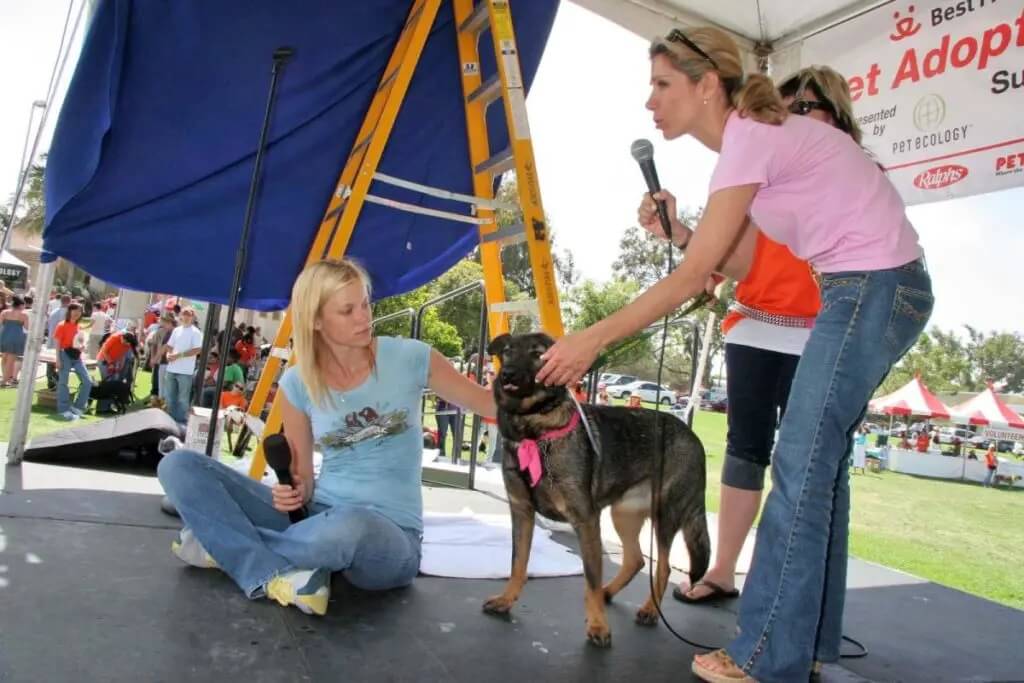 Connecting to your local community helps you give something back while developing the relationships that will sustain your business. Animal shelters are usually thrilled to be involved in events that bring attention to their cause and help their charges find suitable homes.
A yoga and adoption event can be a fun change of pace from typical yoga classes. Host either at your yoga studio or at a local bar or park. In some cases, these sorts of workshops are offered as a free introduction to yoga.
In others, students make a donation to your studio or to the shelter featured at the event. This idea can be adapted to support any charity or cause you are passionate about, or ones that are popular in the area where you operate. You might also be interested in our explainer on how to master your yoga ball.
2. Chakra Meditation Series
Yoga and meditation go hand in hand. Offer students a break from backbends and handstands in favor of a complete focus on breathwork and mindfulness. This can either be offered as a workshop series where you focus on each chakra for a full meditation session, or you can work through all the chakras in a single event.
If this is popular with students, consider adding other guided meditation workshops in the future. For instance, you can offer a workshop that focuses specifically on pranayama breathing. The breathing work is relaxing and beneficial on its own, but can also be applied to practice in regular classes.
3. First-timer Focus
Many people find yoga intimidating at first. For those who are worried about being in a class with more accomplished practitioners their first time out, a beginner workshop can be just the fit. It's a chance to focus on the basics of asanas, properly executed yoga poses, and more.
4. Intro to Inversions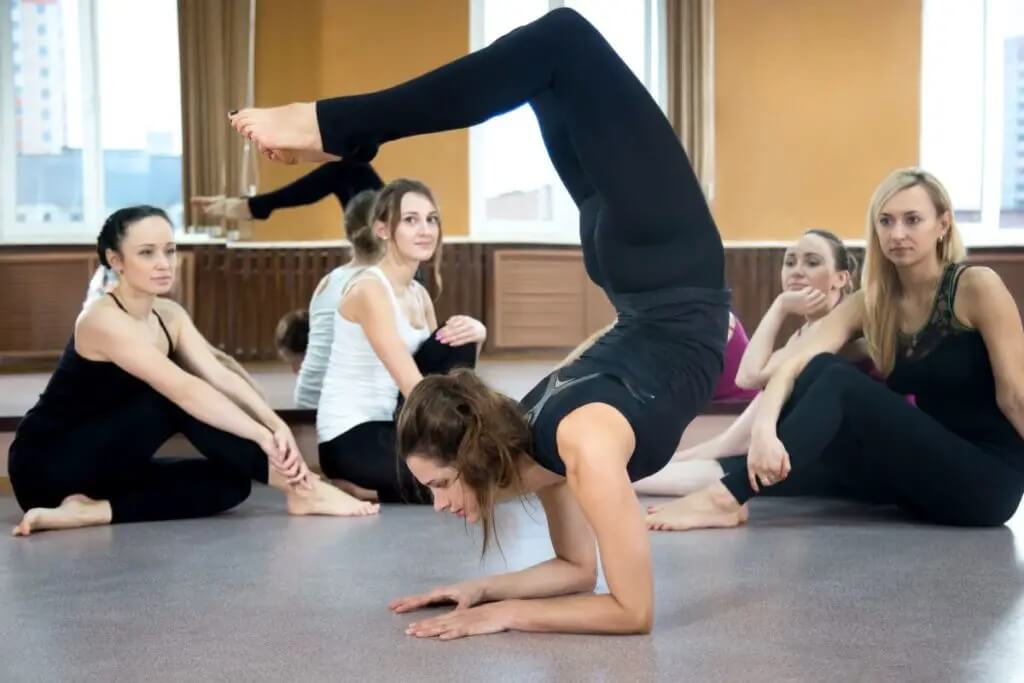 Don't forget the advanced students! Inverted poses like headstands, forearm stands, and shoulder stands can help developing yogis build confidence, increase core strength and expand their skills. Your workshop can help students learn ways to do these movements safely while getting the most benefit out of each pose.
Check out our guide on the best plants to grow in your yoga studio.
5. Teacher Training
One way to set yourself apart is to offer training oriented toward a successful yoga business. Teach students how to promote on social media, how to develop a business plan, and more.
By offering these practical lessons, you can help aspiring yoga teachers figure out their next steps after getting their teaching certification. This makes their credentials far more valuable and helps them make use of their knowledge.
6. The Art and Science of Sequencing
Another workshop that students developing their yoga practice might enjoy is one on sequencing. This workshop can build on students' knowledge of individual poses in order to develop their own yoga workouts. Sequencing will teach them how to order poses in order to get the most benefit out of every asana.
7. Balance and Flexibility for Older Adults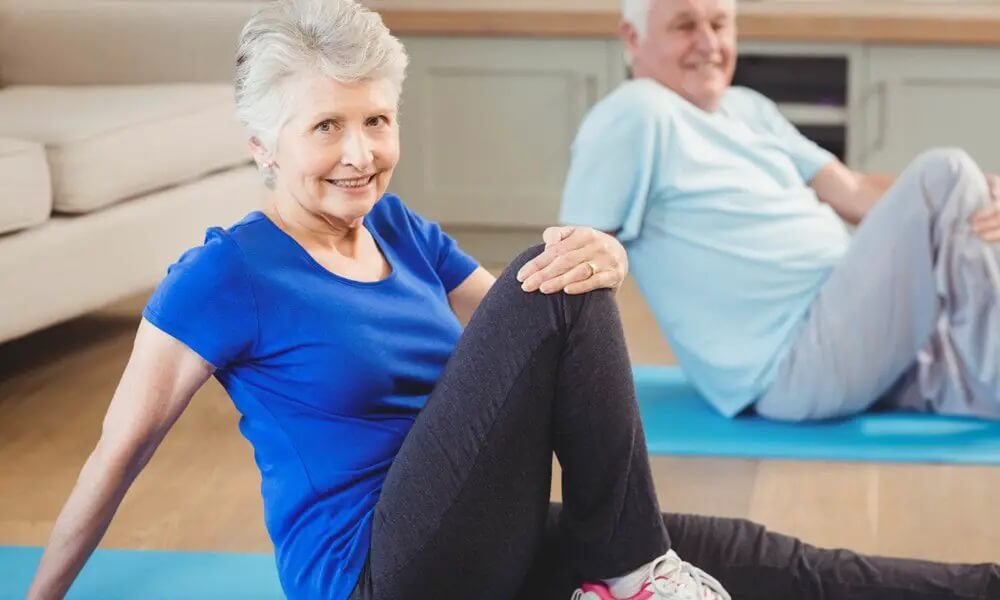 If your area has many older adults who are interested in yoga, this can be a great gateway workshop for them. As we age, maintaining balance and flexibility helps us avoid chronic pain, reduce the risk of injuries and enhance our general wellness.
A workshop that focuses on asanas specifically geared toward developing those qualities can help students develop lifelong limberness and health.
8. Family Yoga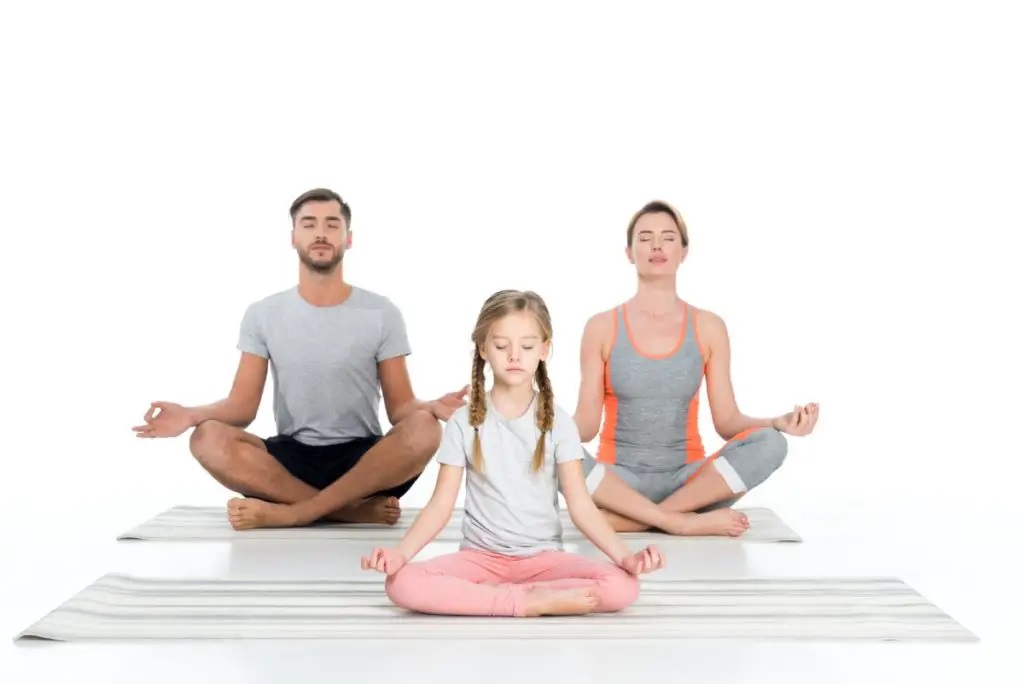 Bring the kids to the studio for a fun and different yoga workshop. The curriculum may need to be adjusted to accommodate younger attendees. However, this is a great way to bring in busy parents who might not otherwise be able to attend a yoga class at your studio.
The Final Word on Yoga Workshop Ideas
Once you begin brainstorming workshop ideas, you will find that there are many easily workable options. Focus on ones that showcase your specific skills and talents and address the desires of the yoga enthusiasts in your area. Regular workshops keep things interesting and keep students coming back again and again.
FAQ About Yoga Workshop Ideas
How can I find partners for yoga workshops?
Just ask! Talk to nonprofits like animal shelters, and local business owners like bar and coffee shop operators. 
How often should I offer yoga workshops?
Offering a new workshop each month keeps your calendar interesting without leaving students fatigued by an excess of choices.
How do I charge for yoga workshops?
Look at the prices charged by other studios in your area to develop an idea what you should charge. If the workshop is more intensive than a regular class, you may be able to charge more for it.