Here is a lowdown on my nine favorite yoga teacher gift ideas to surprise your beloved instructor on a special occasion and where to find them. Take a look.
Running yoga classes can be stressful sometimes, and your instructor needs a break too. That doesn't mean you must buy a plane ticket to another continent to delight your teacher, but a small, thoughtful gift will speak a thousand words. Here are my nine favorite yoga teacher gifts that are not only meaningful but also unique and practical.
1. A Crystal Singing Bowl Or A Metal Tibetan Bowl
A metal Tibetan bowl is a thoughtful gift to help your yoga teacher incorporate mindfulness and introspection into their personal life. Even better, they can use it in their classes.
Some of the best advantages of a metal Tibetan bowl are to promote relaxation, healing, and stress relief. Your teacher can use it either at home or in the studio as an ending ritual to wrap up a meditation. If you cannot find a reliable store in your area to get one, I highly recommend checking out this golden singing bowl you can buy online. It comes in a complete set, including a mat cushion and a stick for playing.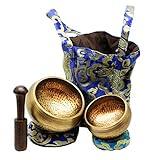 Cadushki Tibetan Singing Bowls Set. 2 bowls: 4.5 inches & 3.3 inches, a Mallet, Ring Cushions and a Nepal Cloth Bag. Suitable for Meditation, Yoga, Relaxation, and Healing. Deep sound.
♫ 𝗘𝗔𝗦𝗬 𝗧𝗢 𝗨𝗦𝗘, Simple and easy for beginners to create perfect sounds in the palm of your hand. No musical background is needed. Intuitive and user-friendly design. No complex steps or hidden menus. Get what you need in a few clicks.
♫ 𝗥𝗘𝗟𝗔𝗫𝗜𝗡𝗚 𝗔𝗡𝗗 𝗗𝗘𝗘𝗣 𝗦𝗢𝗨𝗡𝗗𝗦, Striking or rubbing the bowl with the mallet easily generates a deep and relaxing sound.
♫ 𝗣𝗘𝗥𝗙𝗘𝗖𝗧 𝗚𝗜𝗙𝗧, Exquisite present for your partner, friends and loved ones. 30-day replacement for FULL REFUND. Great gift for an anniversary, holiday, or birthday. 1-year full warranty.
♫ 𝗛𝗔𝗡𝗗 𝗠𝗔𝗗𝗘, carefully crafted with love and attention to every last detail. Enjoy the beauty of uniqueness and quality you won't find anywhere else. Handmade with perfection, giving you something truly special that can be treasured for years.
♫ 𝗦𝗣𝗘𝗖𝗜𝗔𝗟 𝗙𝗘𝗔𝗧𝗨𝗥𝗘𝗦 𝗼𝗳 𝗛𝗘𝗔𝗟𝗜𝗡𝗚, helps you to heal, defeat disease, lower pain levels while releasing positive energy.
2. A Yoga Mat Cleaner
I didn't even know there was a product specifically designed to clean up yoga mats. So instead of gifting your teacher a mat, why not go above and beyond with a natural and organic mat cleaner they can use any time? It will be a waste if you don't know which color or material your teacher is fond of to buy the right mat you are sure they like. However, a yoga mat cleaner goes a long way.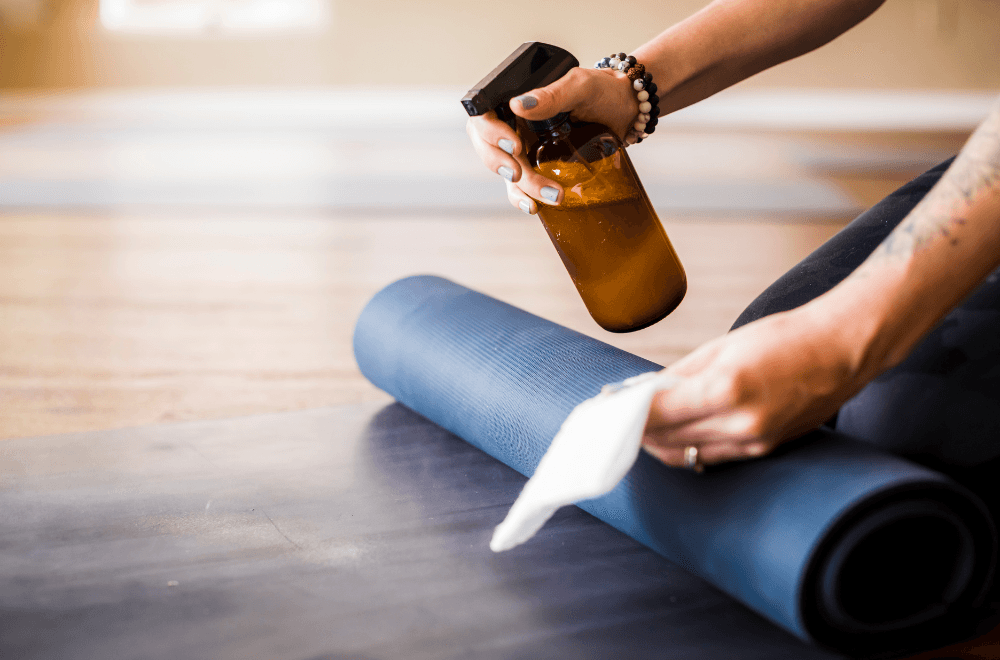 Your yoga teacher will love yoga mat cleaners with organic essential oil and natural ingredients that leave no residue. And above all, choose one that has no parabens, phosphates, or bleach to accommodate all types of mats and props. You might also enjoy our guide on how to make yoga mat cleaner.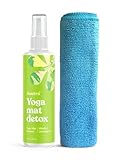 ASUTRA Natural & Organic Yoga Mat Cleaner (Mindful Lemongrass Aroma), 4 fl oz | Safe for All Mats & No Slippery Residue | Cleans, Restores, Refreshes | Comes w/Microfiber Cleaning Towel | Deep-Cleansing Natural Cleaner for Fitness Gear & Gym Equipment
ESSENTIAL OIL AROMATHERAPY: The mindful lemongrass aroma is derived from natural lemongrass essential oil, which has therapeutic properties. The calming all-natural lemongrass scent creates centeredness.
NATURAL INGREDIENTS: Show your yoga mat some love. Asutra's Yoga Mat Detox allows you to clean and refresh your mats and props with no slippery residue. We are proud that no Asutra products have been tested on any animals.
ECO-FRIENDLY: Asutra Yoga Mat Cleaner is an all-natural cleaner made with organic essential oils to keep your mats and props clean and smelling fresh. No harsh ingredients.
NO PARABENS, PHOSPHATES, OR BLEACH: Asutra's 100% natural and organic Yoga Mat Cleaner is hand-made with love. It is free from parabens, phosphates, and bleach and contains zero harsh chemicals.
PERFECT FOR ALL TYPES OF MATS AND PROPS: Whether you're a hardcore yogi or exercise enthusiast, this mat cleaner is an exceptional choice. It is water-based with essential oil infusions. Simply spray and wipe clean with the included microfiber towel.
3. A Good Quality Body Brush
Your teacher is in desperate need of exfoliation after the class closes. Breakouts, rashes, and dryness build up over time, especially when they cannot find the right products or time to wash away all their sweat after each class. That's when a body brush comes into play. 
There are tons of popular body brushes, including eco-friendly brushes, sturdy handle brushes, vegan brushes, brushes for sensitive skin, and many more to choose from. Don't forget to tuck it in a nice package with a handwritten letter too.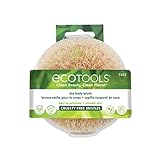 4. Saffron 
Anti-bacterial, anti-fungal, analgesic, and diuretic, saffron is one of the most valuable spices in the world. High-quality saffron is nowhere close to an affordable commodity, but it's the best way to express your gratitude towards your teacher, especially if you have been taking their classes for a long time.
If you can't afford such an expensive item, I would advise you to switch to evening primrose, ginger, cayenne, or astragalus. These herbs are an energy tonic that's good for chronic joint inflammation and the immune system.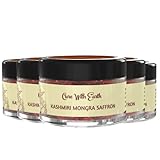 5. A Mandala Necklace 
A gemstone doesn't have to cost an arm and leg if you know where to get the right one. This Diamond Accent Filigree Mandala Pendant Necklace will make a precious gift for a teacher. One thing I like most about it is how it complements many different outfits. 
Amazon Collection 18k Yellow Gold Plated Sterling Silver Gemstone and Diamond Accent Filigree Mandala Pendant Necklace, 18"
Box-chain necklace featuring 18k yellow gold-plated filigree medallion studded with diamonds and gemstones
Spring-ring clasp
Gemstones may have been treated to improve their appearance or durability and may require special care.
The natural properties and composition of mined gemstones define the unique beauty of each piece. The image may show slight differences to the actual stone in color and texture
All our diamond suppliers confirm that they comply with the Kimberley Process to ensure that their diamonds are conflict free.
6. Incense Sticks 
Candles and essential oils are some of the most sought-after tools to assist a relaxing yoga session, but have you ever thought of incense sticks? Other than for prayer purposes, incense sticks bring out intense fragrances and powerful effects to enrich your teacher's sacred space as well as the studio.
You can get a set of sticks made of lavender, sandalwood, rose, Egyptian jasmine, or myrrh. If the set you buy doesn't go with a holder, you can buy a separate one in a lotus or a wooden boat shape.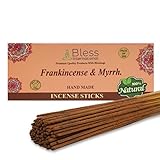 Bless-Frankincense 100%-Natural-Handmade-Hand-Dipped-Incense-Sticks Organic-Chemicals-Free for-Purification-Relaxation-Positivity-Yoga-Meditation The-Best-Woods-Scent (500 Sticks (750GM))
Trademark Product from Bless International With 5000 plus reviews and the best in class which is Hand Rolled With Essential Oils and soaked for a minimum of 48 hours.
Each 500 incense sticks box weighs around 750 GM and each stick is around 8 inches natural fiber stick that burns for 40-50 mins and fragrance lasts as long as 24 hours in a room.
Our products are 100% natural and organic and are free from any harmful chemicals and are strongly scented with Frankincense and Myrrh premium fragrance essential oil by Bless International Fragrances.
Can be used for worshipping gods in many religions, to practice yoga or to meditate, to encourage emotional release, to deepen spirituality. To get inspired, to revamp your routine, to heal, to soothe and to waft the beautiful fragrance in your house and all around.
Made fresh when you order them, guaranteed! You have the option of no questions return too with our products if you don't like them. Also comes with an exclusive bestseller eBook Health Rich Wealth Rich.
7. A Yoga Tank Top
Your yoga instructor might appreciate some new yoga outfits. Make sure you purchase a quick-drying material with a neutral color so they can mix and match with different outfits.
If your teacher likes to stick to a traditional style, you can still choose a classic design with a small modern twist, such as this cotton knot front cropped tank with a covered back. Check out our yoga outfit ideas for more inspiration.
Sale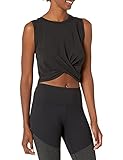 8. Eye Pillows
An eye pillow is a gift of rest, soothing the eyelids and stimulating the vagus nerve so your teacher will wake up refreshed and more energized than ever the next morning. In some classes, the eye pillows are also used for face-down positions, during savasana, or at the end of the class.
Some of the pillows are unisex with neutral and classic colors. They can also be made of cotton or linen, stuffed with flaxseed filling and whole lavender buds. You can either buy it as a solo item or in a set of multiple pillows of different colors so your teacher can have a spare or one to share with loved ones.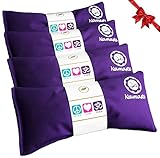 Happy Wraps Namaste Lavender Yoga Eye Pillows - Hot Cold Aromatherapy for Stress, Meditation, Spa, Relaxation Gifts - Set of 4 - Purple Cotton
SIMPLY PUT... #HAPPYWRAPS EYE PILLOWS ROCK !!!! Each Yoga Eye Pillow is Perfectly balanced with Natural Organic Flax seeds and Whole Lavender Buds. Enjoy a Peaceful Spa Relaxation filled Day. Our eye pillow holds gently in place, while the soft luxurious cotton fabric comforts delivering gentle pressure to your eyes. A Must Have for Yoga, Meditation and Savasana.
CHOOSE ITS PURPOSE - WARM or COLD = For a warm eye pillow microwave for 30 seconds Max (Never overheat) - For a cold eye pillow place the eye pillow in the freezer a few hours or overnight. To Clean - wipe with a damp cloth (Never submerge in water) So Simple!
SET OF 4 NAMASTE YOGA EYE PILLOWS – Proudly Made in the USA Size 4"x 8.5". This Set of 4 Yoga Eye Pillows is ideal for Yoga, Meditation, Savasana and Massage Studios for clients. Also, Great Christmas or Employee Appreciation gifts.
SINCE 1991 HAPPY WRAPS has been a Leading Manufacturer of Aromatherapy and Stress Gifts to Yoga Studios, Commercial Spas, Resorts and Hotels Worldwide. We Focus on Soothing, Calming, Relaxing, Rejuvenating, Relaxation Products.
PERFECT EYE PILLOWS FOR YOGA + GET THESE EYE PILLOWS RISK FREE !! Since your satisfaction is our top priority, our products are 100% SATISFACTION GUARANTEED ! Why Wait ? Click Add To Cart Button Now! Make Every Day A Happy Day.
9. A Gift Card For A Massage Treatment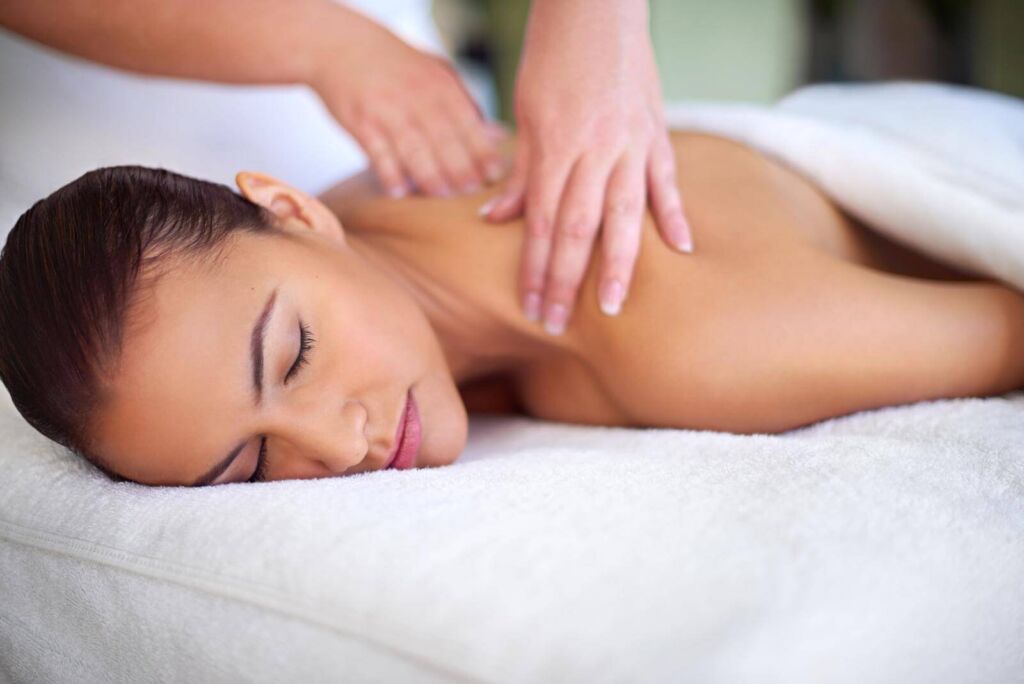 Do you have a favorite spa you've loved and enjoyed for years? Consider buying your yoga teacher a gift card, so they can unwind without the pressure of running a class. For yoga teachers, I'm sure they are in desperate need of a physical release to reduce muscle fatigue, improve performance, and create more body awareness.