Are you looking for some new yoga outfit ideas? Here are the seven most practical and easy-to-wear pieces.
When it comes to the best outfit for yoga classes, there are some hard and fast rules. Fashion has no boundaries, but you don't want to bury your head in a loose-fitting t-shirt soaked in a bucket of sweat. In this case, the fabric you choose speaks as loud as shape and size.
Before anything else, I want you to opt for a non-restrictive yoga outfit so you can stretch easily. Second, it needs to be supportive. Last but not least, choose a breathable fabric.
If you're a beginner or looking to spruce up your wardrobe, here are the seven coolest, most practical yoga outfit ideas to keep up with. If you want to take your love of yoga even further, check out these yoga tattoo ideas.
1. A Simple Yoga Look
Let's start with something simple and breathable. Look around your wardrobe and grab two random pieces as long as they go well together. Think white tank top and white waist-banded skin-fit cropped yoga pants.
If this is your first time in the class, opt for something that envelops your belly and thighs. In this case, pair your favorite yoga pants with a long shirt covering your waist.
2. Don't Forget A Good Sports Bra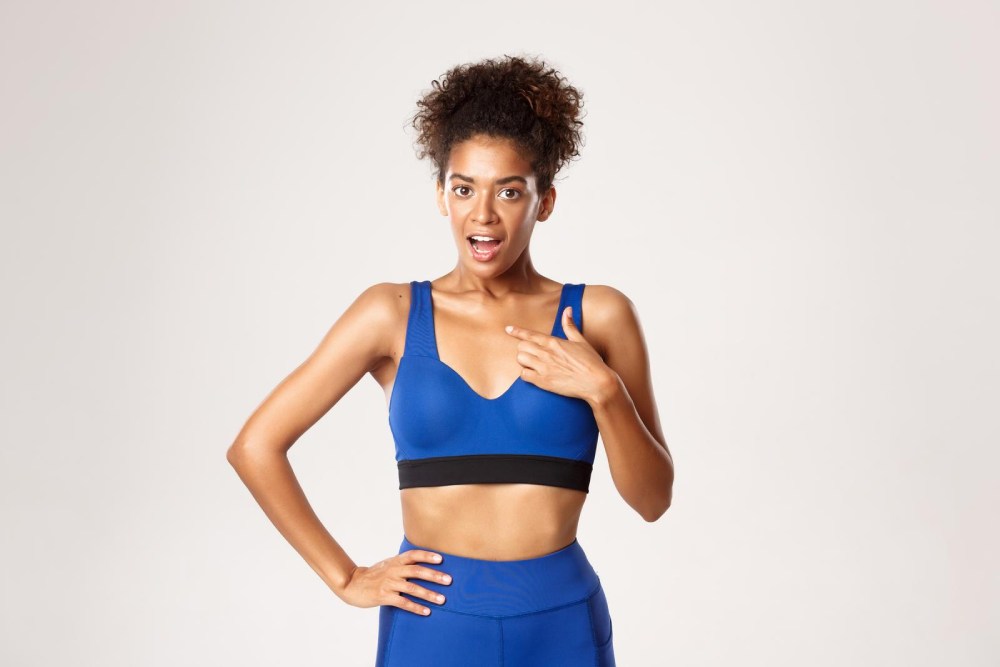 A good bra to me meets these two criteria: supportive and decent coverage. Make sure the store has the exact same size as your standard bra at home, but don't forget to ask for a stretch fabric.
A good yoga bra shouldn't have any fastenings at the back but is still firm enough to hold you in place. Plus, it shouldn't be as stiff as a running bra. Check out our round-up of the best lady's yoga tops.
3. Sports Top And High-Waisted Leggings
Just like a sports bra, a fitted sports top will stay put and keep you covered without sacrificing comfort. It can be with or without sleeves, depending on where you live and how hot or cold it can get.
You don't want to invest in a loose top when practicing yoga, as it can slip all over the place when trying different poses. Imagine how annoying it is when your t-shirt falls over your head every time you do a downward dog pose or a handstand.
Speaking of the best fabric, opt for something breathable and moisture-absorbent to pull all the sweat away from your body.
The best thing about high-waisted leggings is that you can pair them with any kind of top as long as it matches and is comfortable. Try to find an ultra-soft and stretchy material made of 80% polyester and 20% spandex. A moisture-wicking fabric is made with 4-way stretch technology, allowing maximum comfort and extra confidence in any pose.
You might also be interested in our explainer on why are yoga clothes so expensive.
4. Go Street Style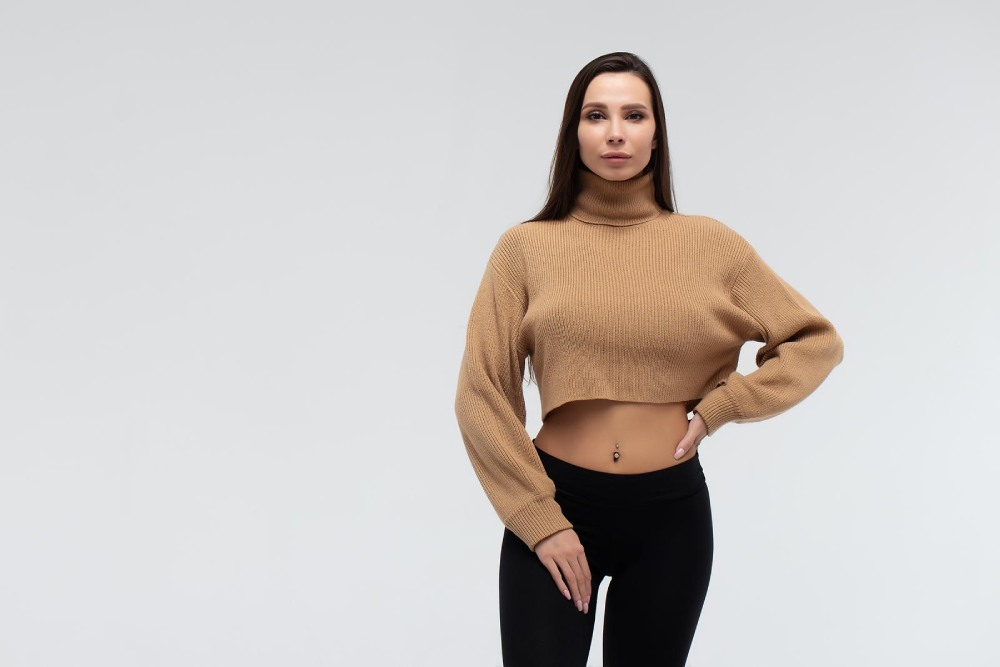 This is a win for me anytime I need to hit the yoga studio after seeing my friends. Stick to a minimalist look with yoga pants, so you don't have to pack too much stuff in your bag.
I often find myself inspired by Kendall Jenner's street style. Think cropped yoga pants, a white t-shirt, and finish the chic sporty look with a denim or leather jacket. Achieve that stylish look with solid color yoga pants, a crop top with contrast color, and put on some ankle-length boots.
5. An Easy Yoga Onesie
The one-piece bodysuit has become a trendy, easy silhouette that keeps fashionable yogis on the edge of their seats. A cute, gorgeous onesie can go with a strap top and harem-style bottoms that allow easy movement.
There is a variety of onesie styles you can choose from. It can be colorful, an all-black set, or you can choose to spruce up your look with a bright solid shade or earth tone to compliment your healthy-looking skin.
6. Simple Beach Style
Yoga on the beach? Why not? All you need to do is rock the coolest yoga pants or an easy tank yoga dress.
As far as color combos are concerned, celebrating the sun, sand, and sea with your favorite bright color is doable. But if you'd rather stick to something classic and bold, try black yoga pants and a white-colored sleeveless shirt. Alternatively, you can play it with a pair of blue or red pants.
7. Long Sleeve Tops And Stretchable Bottoms For A Rainy Day
Loose long-sleeve tops for yoga are a no-no, but a fitted one that aligns with your curves is a great choice. You can either opt for one with a decent neckline to ensure proper coverage during the class or a low neckline with a singlet underneath. The idea behind this outfit is to keep you warm in different weather or if the air-con in your yoga studio happens to get too cold.
Moving on to the bottoms, pick stretchable pants that allow you a full range of movement. Even though a long sleeve top goes better with full-length bottoms, a pair of cropped pants also fit the bill, depending on your class.